HOW
Every job require some qualifications and HERE are all the assessments that you can use to find the right talent.
Assess The Job Applicants' Qualifications By Assessments Related To The Job's Requirements
MEASURE PROFESSIONAL SKILLS, KNOWLEDGE AND TALENT
Are you looking for an employee
Who is experienced in Java programming
Who enjoys dealing with people
Who is good on basic math
Who is suitable for call center
Who knows about your industry or market
Who is expert on photo editing softwares
OR Who has strong communication skills
Whether you are looking for a graphic designer, marketing specialist, management trainee, sales representative, software engineer or an executive assistant, we can ALWAYS help you find the best talent in every major by simply "asking questions"
RECRUITMENT
Cases when using online assessments will better your hiring process
SHORT LISTING
(before interviews)
Goal:
Define the right people with the required skills & knowledge
Product:
Skill & knowledge oriented assessments
Goal:
Find out the weaknesses & strengths
Product:
Exploration Quizzes
Goal:
Bulk Assessment & Campus Hiring
Product:
Multi Variation (parallel form) Tests: Different set of questions for each candidate
DEEP ANALYSIS
(after interviews)
Goal:
Understand & verify the level of knowledge, experience and talent
Product:
Certification Tests & Exams
Examples:
English
Java Programming
Call Center Specialist
Domain Specific Tests
Recommended: quizzes (5-10 minutes)
Recommended: tests (15+ minutes)
IN COMPANY EDUCATION
Benefit of assessments to improve in-company education processes
EXPLORE WEAKNESSES
Find out the subjects employees need improvement
How effectively office softwares are used within the company?
How much the employees know about the compliance guidelines?
Are the spelling & punctuation rules known adequately?
Who are the ones that need to improve English?
MEASURE THE EFFECTIVENESS OF EDUCATION
Do people really learn?
Did the education improve the knowledge level?
Can people benefit of what they have learned?
Measure the improvement by before & after quizzes.
Who are the ones that are eager to self-development?
With so much effort devoted to training, determine the right subject and measure how well education is performed
Who prepares the assessments?
QuizCV is co-operating with EXPERTS and Test Publishers in various majors like foreign languages, IT/computer skills, analytical thinking, FMCG industry, call centers and so on. Simply tell us about your assessment requirements, we will reach you for further details
If you would like to create your own quizzes, you can benefit off our unique online assessment software. We can help you creating the assessments you need.
Over 80% of Fortune 500 companies in the U.S. use testing for recruiting
How is QuizCV's Online Assessment Software Different?
It is much more than a set of questions & answers...
BACKED BY QUESTION BANKS
Every assessment has its own structure (test plan) where each part is backed by a series of question banks
DEPENDABLE RESULTS
Every Assessment Instance Is Unique
Every assessment is created in the run-time, having a new set of questions. Hence, even though you send an assessment to a set of people, each will be taking an assessment with a different set of questions.
Every Assessment Instance Is At The Same Level
Thanks to the fragmented question bank infrastructure, even though each assessment instance is different, the difficulty level and the distribution of question in for each part remains the same. The number of questions from each part of the assessment never changes.
FLEXIBLE SCORING
The flexible scoring system allows to determine the worth/weight of each part or question.
FLEXIBLE TIMING CONSTRAINTS
Flexible timing system allows to determine a unique time limit for each question and assessment.
PAY AS YOU GO & BUY IN BULK
Pay only when the assessment is taken. You may buy assessments in bulk for lower prices. Contact sales for more details.
MULTI VARIANCE (PARALLEL FORM) TESTS, %100 ONLINE
Companies can now move their offline assessment process into cost-cutting, 100% online and reliable assessment since QuizCV's assessment infrastructure allow multiple variance (parallel form), which means different set of questions for each assessment.
BEFORE
A single test with a single set of questions.

Tests are taken offline or the process requires supervision.

Questions can easily be captured and published; which causes NON reliable and NON dependable results.
NOW
Different set of questions for each assessment.

Assessments are taken online and the process does NOT require supervision.

Since the questions are different, results are reliable and dependable.

You can verify the identity of the person who takes the assessment before the interview by a quick verification quiz or question.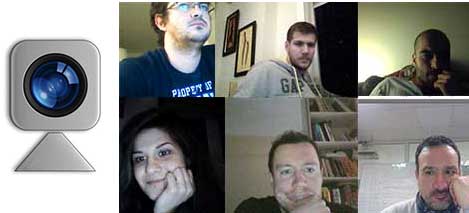 ONLINE MONITORING THROUGH WEB CAMERA
Our unique online assessment software allows employers to enforce users to take the assessment in front of their web camera so that the identity of the user and the environment the assessment is taken can be controlled.
USE OF RICH MEDIA & RECORDING
QuizCV's infrastructure supports a variety of media usage. Playing and recording abilities included.
The questions can have audio, video, image or rich text.
The user can reply by selecting, writing or audio recording.
Evaluation of open ended questions are managed by the admin panels.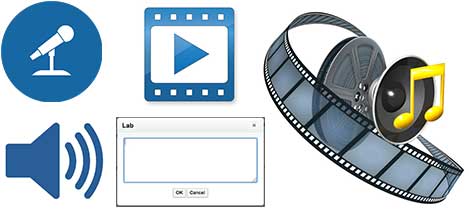 1. Identify Your Needs
Determine what kind of assessments will help you find the right talent. Need help? Inform us about your requirements and we will get back to you.
2. Send Quiz Invitations
Once the assessments is ready, you can start sending invitations to job applicants.
3. Compare The Results
On the reporting page, you will see & compare the scores of each applicant.